On Surviving the Holidays & Challenging Family Dynamics
I am sure that somewhere out there are people who look forward to the holiday season. People who have easy and fun relationships with their family and/or their partner's family. Who have good memories of this time of year, and feel no stress or anxiety about it. This post is not for those people.
This post is for people who whether celebrating Hanukkah, Christmas, Kwanzaa, Yalda, the Solstice, Yule, or nothing at all, find themselves bracing against all that this season brings. Visiting family, hosting family, returning to home towns, seeing people whom you may not see again until the next year's holidays. Racist, sexist, homophobic or transphobic family members. Overwhelming Christianity in the music, commercials, storefronts, and every day interactions. A perhaps false or forced sense of cheer. The intense consumerism. The disappointment of not being able to afford all of the gifts that you would like to give. The expectation that you "should" want to be with your family. The reminder that you do not have a family to return to.
Wherever you fall on the spectrum of mild anxiety to suicidality, triggered by this particular time of year, this post is for you. I do not claim to have answers for this myriad of triggers. Only a few reminders, particularly in regard to dealing with challenging family dynamics.
Be gentle with yourself.
You are far from alone in your struggle. Trust that you have good reason to feel whatever you are feeling. Prioritize your own self-care, whatever that looks like. Take breaks from family gatherings. Let yourself get absorbed in a good book or movie. Sleep and eat well. Meditate. Give yourself a massage. Take a hot bath. Call your therapist. Do what you need to do to take care of yourself. If you are able to create a physical safe place to retreat, fill it with people/things that bring you peace. If you are only able to create this safe place in your mind, do that. Surround yourself with an energetic bubble. You get to control who/what is or is not allowed in.
2. Set boundaries: Engage only when you have the energy; disengage when you don't.
Seeing family that you maybe only see once a year can come with a minefield of uncomfortable conversations. Whether about politics, or when you'll finally to get married and have a baby. Give yourself permission to excuse yourself from these conversations when necessary. And if you need to be explicit about your boundary, do it. Something as simple and direct as "I don't feel comfortable talking about that" could avoid more hurt feelings later on.
3. Stay in touch with your people
Find your chosen family – the people who love and accept all of you without question or judgment. Hold on tight to them. And even if you are not able to be in physical proximity to them, figure out a way to stay in touch. Be especially mindful if you know that you tend to isolate under stress.
4. Look for the humanity and vulnerability in the people around you.
An excellent example of this is this StoryCorps experiment. Although in some cases, you may need to avoid certain conversations for your own sanity, in other cases, it might be just the opposite. Is there a way to listen deeply to this person's experience, without taking their conclusions personal? The container of recording a StoryCorps interview can be a great start. You can download the app onto your phone and they even supply sample questions. (I promise, they aren't giving me anything to say this, I just adore this project and podcast!)
5. If you really cannot stand to be around family right now, it's okay.
Forgive yourself for this one. Your mental health comes before their hurt feelings. You get to step into and out of relationship as you see fit. Goodbye for now is not goodbye forever. And even if it is, that's okay too. See reminder number three.
There is so much that can be challenging about this holiday season. Do your best to let go of the "shoulds" and lean into what is true for you. Struggling against it tends to just bring more pain. Give yourself the gift of kindness. You deserve it. We all do.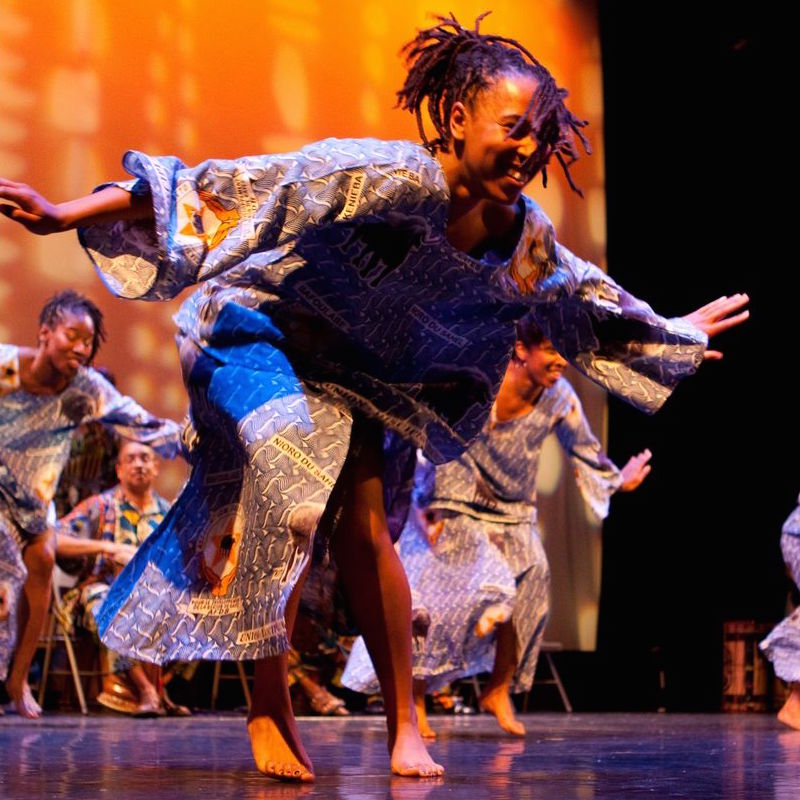 Tajah Sahar Schall MA, R-DMT
I provide sensitive, culturally relevant counseling to individuals, couples and families of all sociocultural backgrounds, and I support adolescents and their families through the unique and often difficult time of transition by incorporating movement, nature and rites of passage into the therapeutic process.
Location
3401 Quebec St. Suite 4500 
Denver, CO 80207
Call for Appointments
(215) 605-0280